Podcast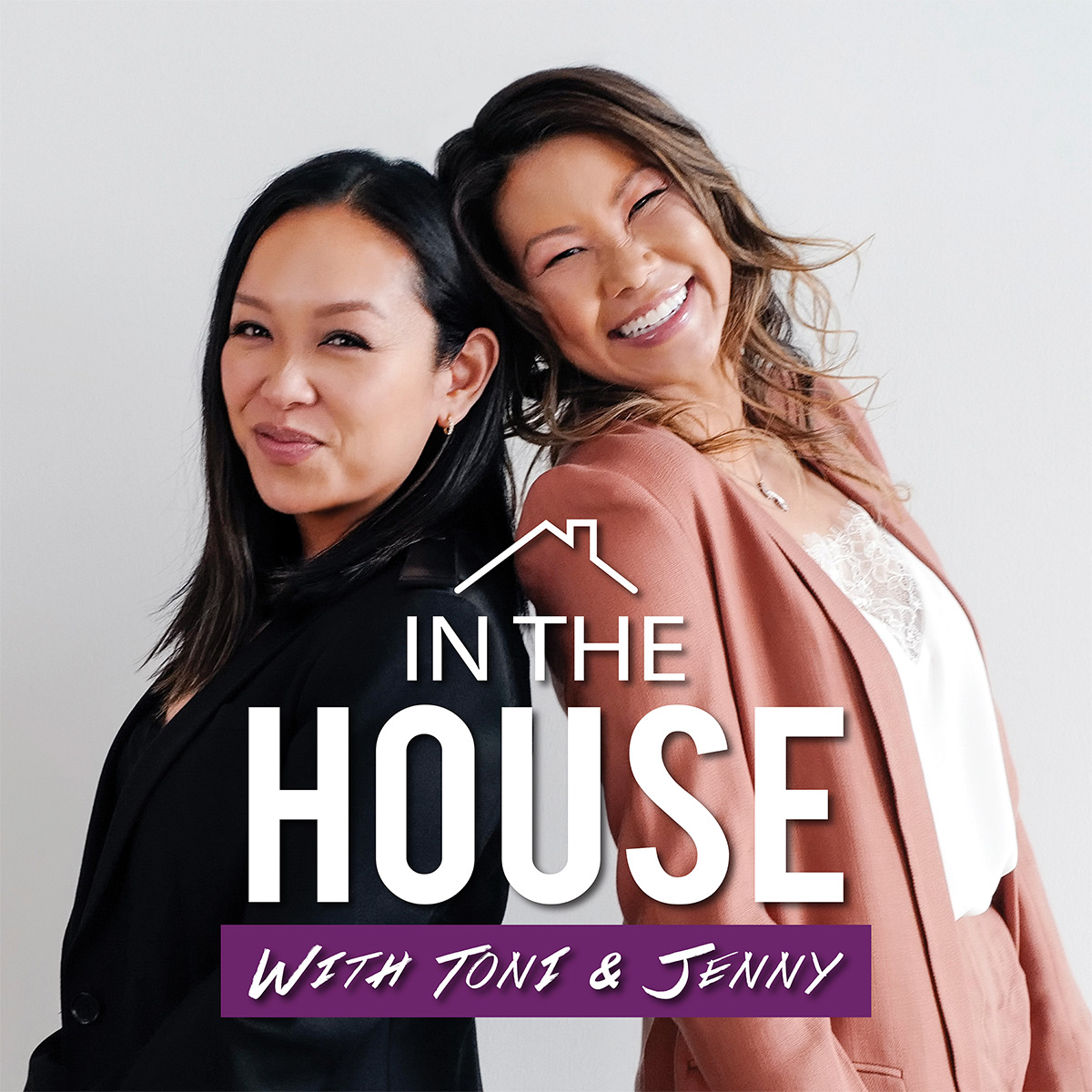 IN THE HOUSE PODCAST WITH
JENNY & TONI
Welcome to IN THE HOUSE, hosted by real estate experts, top producers, entrepreneurs, and public speakers Jenny Wun and Toni Sing. Tune in weekly for a mix of real estate business tips, actionable business building strategies, and aspirational stories from the industry's most influential leaders to maximize your professional and personal growth. Jenny and Toni break down challenging real estate deals and provide a roadmap to help build your real estate empire.
Personal Development
Create systemic breakthroughs and an abundance of business and life successes by embodying a growth mindset.
Guests
Catch all of our episodes with some of the real estate industry's top thought leaders, entrepreneurs and educators.
Business Strategies
Learn valuable business tools, manage your long term goals and start building your dream team by hitting play now.

Why you need to listen to the podcast
Unlock important business development strategies to maximize professional growth
Build your client database and sales skills to dominate your niche
Stand out from your competition and separate your brand from the thousands of other real estate agents
Learn from the most powerful thought leaders and professionals in the real estate industry
Promote the visibility of women leaders in the real estate industry
Gain critical insight to overcoming personal challenges
Learn how to position your value proposition to increase your revenue
Overcome the challenges of status quo and gender bias in the real estate space
Improve on your mental agility for work-life harmony
Get up-to-date market information and statistics around the Greater Vancouver and beyond
Get to know the current trends on the hottest real estate topics